PROVIDING THE MOST AFFORDABLE MOBILE PHONE, COMPUTER, LAPTOP and ELECTRONIC REPAIRS in ADELAIDE SINCE 2004
NOKIA REPAIRS ADELAIDE MOTOROLA SAMSUNG SONY ERICSSON LG HTC BLACKBERRY APPLE iPHONE iPAD & SPARE PARTS SA SOUTH AUSTRALIA
Specialists in Liquid / water damaged mobile phone repairs Adelaide, LCD + touch screen digitizer replacement, Unlocking & de-branding, Firmware Upgrade, Computer, MP3 & MP4 upgrades & repairs. Free Quotes
Payments
We accept Cash, Mastercard, Visa, Paypal, online bank transfers, business cheques or over the counter payments at our nominated Commonwealth Bank account
7 day business accounts available upon application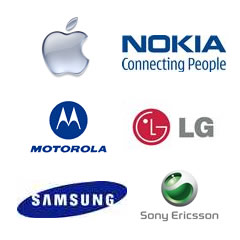 Refurbished and brand new phone sales.
Cheapest mobile phone repairs around.
Specialising in Nokia, Motorola, Samsung, Sony Ericsson, LG, iPhone
Unlocking
LCD's replaced
Water Damage Repairs
Free verbal quotes – 7 days!
Phone: (08) 8121 4344
Email: info (at) budgetmobilephones.com.au
Postal: PO Box 26, Royal Park SA 5014
If you'd like to call us for free and you have skype, our ID is budgetmobilephones. Download Skype by clicking on the icon below

Most repairs carried out WHILE YOU WAIT
Lowest up front repair prices around !!!
Click on any of the following links to visit our other pages!
Mobile Phone Repairs Adelaide
iPhone Repairs Adelaide
Nokia Repairs Adelaide
HTC Repairs Adelaide
Sony Ericsson Repairs Adelaide
Motorola Repairs Adelaide
Blackberry Repairs Adelaide
LG repairs Adelaide
Samsung Repairs Adelaide
iPod Repairs Adelaide
iPad Repairs Adelaide
laptop repairs Adelaide
At Budget Mobile Phone Repair Adelaide, we fix and support most major brands including Nokia, Motorola, Sony Ericsson, LG, Samsung, Apple (iphone, i-pod, ipad ,i-phone 3G 3GS, i phone 4G), HTC, Blackberry. Just some of the common work we perform: touch screen digitizer replacement glass, Nokia X6 N8 N97 mini N85 6210, LCD, water or liquid damage, unlocking, firmware upgrades. Nokia repair Adelaide, iphone repair adelaide, Blackberry repairs Adelaide, HTC repairs Adelaide, Samsung Repairs Adelaide. Our latest iphone 3GS 4G toughness comparison article iphone 4g repair adelaide